You might be wondering about the famous e-sports games that people can play after getting involved in this world. If yes, then you must have proper information about the top 10 esports games so that you can connect with anyone and grab different advantages from them. Different e-sports games involve different features that help players experience different environments without facing many difficulties.
Once you learn about the famous e-sports games, it will be easy for you to connect with a suitable game. E-sports games are mainly famous for the fighting game types because many players love playing fighting games as it seeks their attention and helps them grab more adventurous experiences.
When an individual connects with the online sports gaming world, it becomes compulsory for him to have proper knowledge about the various game types. It can help people connect with that game that he finds more convenient according to their needs and requirements. Many e-sports games are available in this world, which are further divided into various types that help players grab different experiences from the same world.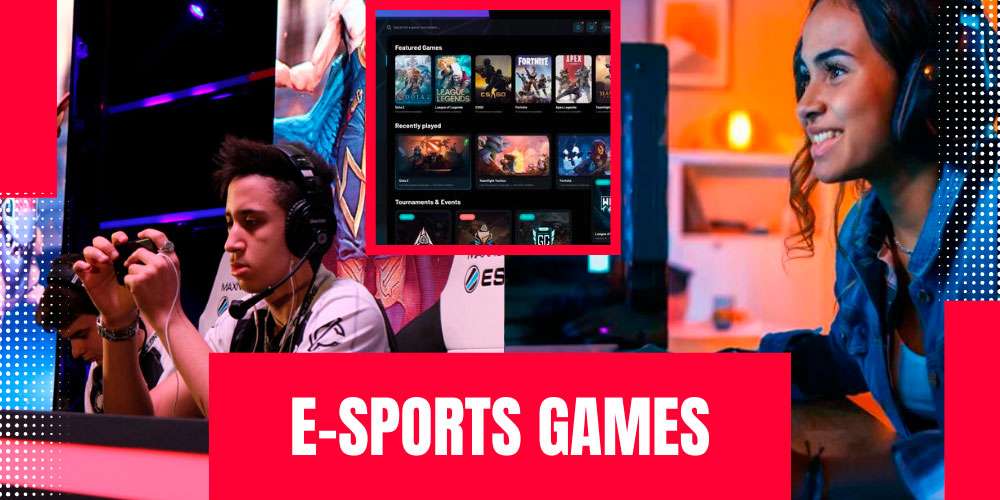 League of Legends. League of Legends is a multiplayer online battle arena (MOBA) game that tops the list of the top 10 e-sports game, and this game releases in 2009 made by Riot. League of Legends has a similar game named Dota 2. Over 100 million active players were recorded for the game in 2020, and this is the most played game on PC.
Counter-Strike: Global Offensive. Valve developed a game in 2012 named Counter-Strike: Global Offensive (CGSO) is a first-person shooter game. CGSO consists of an attacking team and a defending team. The attacking team is called the terrorists, and the main aim of this team is to plant a bomb in one of the two bomb sites.
Fortnite. Epic games have developed a free-to-play battle royale with cartoon graphics and have quick games known as Fortnite. Fortnite has a unique and different mechanic to it, which gives this game edge over the other battle royale games and that different and unique mechanic.
Dota 2. Valve released a game named Dota 2 in 2013, which is a Multiplayer online battle arena (MOBA) game. Dota 2 game consists of five players with five players, and the teams aim to destroy "Ancient," a large structure used by the opposing team to defend themselves.
Hearthstone. Blizzard developed a free-to-play collectible card game called Hearthstone and released it in 2014. This game has 30 card decks and a hero, and it consists of two players. Destroying the other person's cards and destroying the other person's hero ultimately is the main aim and goal of this game.
Call of Duty. Activision, as a part of Blizzard, has developed the e-sports game Call of Duty, a fast-paced first shooter game that has gained popularity over time. A new version of the game, i.e., Call of Duty, is released every year, even though the game came into existence for the first time in 2003.
Overwatch. Overwatch is released by Blizzard Entertainment in 2016 and is a first-person shooter game. In the Overwatch game, every player has the identity of a different hero having a unique ability and specific style of attack. Overwatch game has the option of 3 types of heroes for the players – A tank hero, a damaged hero, and support heroes helping the other two attack or defend.
Rainbow 6 Siege. This game was released in 2015, and Ubisoft develops it. Cooperation between players and destruction of the environment is the main focus of this game. This game has five rounds played between 2 teams, and the first team to win five rounds is the winner of the game.
Rocket League. Psyonix, the Rocket League game developer, has described this "game as soccer, but with rocket-powered cars." Each player is represented by a small car in this game, and that car can fly around the map. In the Rocket League, two teams play against one another, and they aim to try and score on each other like the game of soccer.
NBA 2K. The NBA 2K league started in 2018 in partnership with the NBA and owned most teams in this game. This game contains a 15-week regular season, with three regular tournaments with significant prize pools. In addition, NBA 2K contains a $900,000 prize pool for the playoffs, and the winning team is awarded 4, 20,000 dollars.
After reading the information, you can learn about the top 10 esports games that you can connect with according to your preferences. The E-sports gaming world is where you can find a vast variety of games to grab different experiences. Once you understand the various games, it will be easy to impact your multiple gameplays significantly.